If you have any questions, use our contact form
THE 30TH CORPORATE ANNIVERSARY OF BEST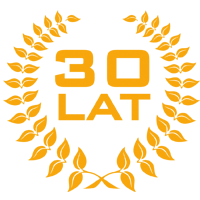 BEST Systemy Grzewcze is a family engineering business, set up 30 years ago. This company supports social initiatives, together with sports and culture promoting actions.

We are convinced that our business is not only the money – it is about corporate social responsibility. We are the part of our community!
0
DAYS BEST OPERATES ON THE MARKET
0
KILOMETERS OF OUR SYSTEMS
BEST Company - RELIABLE AND PROFESSIONAL business partner
Since 2014, BEST Systemy Grzewcze has been operating in Wałbrzych Special Economic Zone. 2 years later, we moved to our new, modern headquarters, situated at Towarowa 15, Świdnica. Our headquarters was designed with a focus on environment protection. This is the reason why it is equipped with a flow rainwater tank, HVAC regenerative heat exchangers, modern inside and outside lighting LED system, and finally photovoltaic panels, being a renewable energy source.
Completed investments