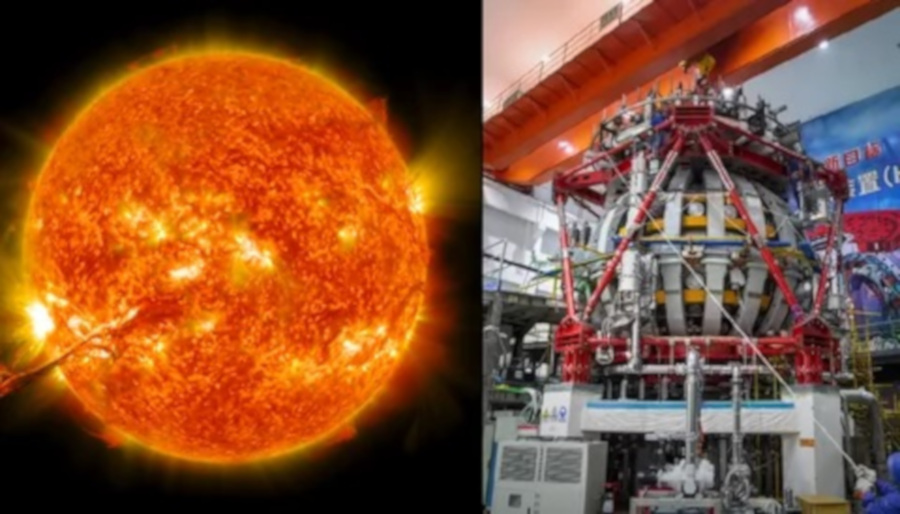 China has announced that the HL-2M tokamak produced its first plasma discharge on 4 December 2020.
HL-2M is a medium-sized copper-conductor tokamak located at the Southwestern Institute of Physics (SWIP) in Chengdu, China. It is a totally new machine, with some systems upgraded from the HL-2A tokamak that had been in operation since 2002. HL-2M is designed to have 3MA plasma current, and over 100 million degree Celsius ion temperature.
With a flexible divertor, a new set of toroidal field coils, and a shaped plasma with improved stability. HL-2M will contribute to establishing the scientific and technical basis for optimizing the tokamak approach to fusion energy and prepare important scaling information for ITER operation.