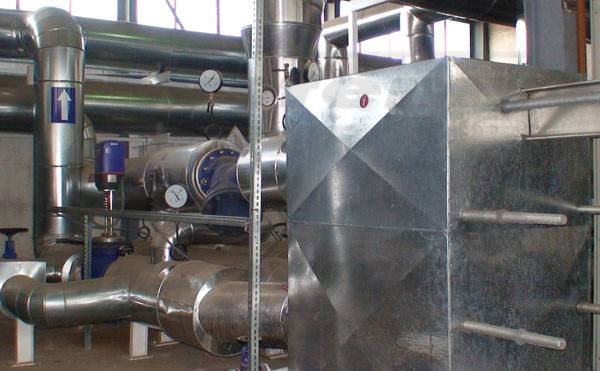 REALIZED IN 2006
Heat exchanger (15 000 kW) for greenhouses, supplied by heat pipeline of Łagisza Power Plant.
The implementation of a freely programmable controller enables the adaptation of the heat exchanger to the heat output in those greenhouses, as well as to Łagisza Power Plant's requirements.
When the water expands, it is being transferred to the open expansion vessel (25 m3).
Pump and transmission system (based on Grundfos pumps), a power inverter, and a mixing valve run a program, given by a climate computer.
The scope of work: design, material delivery, installation.
Investor:
Gospodarstwo Ogrodnicze Tadeusz Mularski
"Bory Malinowskie" Plant
42-512 Psary
ul. Jasna 12, Sarnów
tel. 32 267 21 71
www.mularski.pl