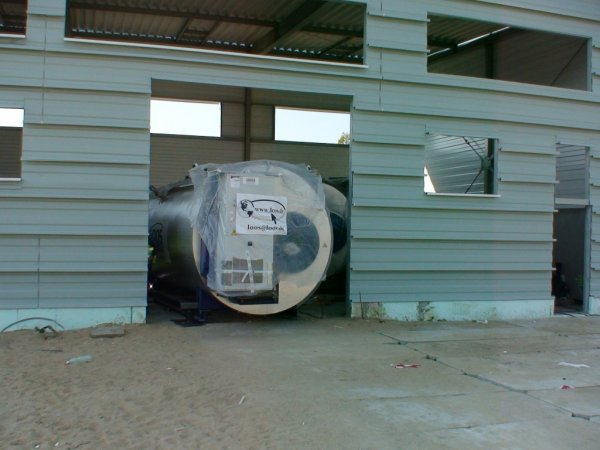 REALIZED from the second quarter of 2009 till the first quarter of 2010.
Steam boiler plant, with a capacity of 2x6 500 kg/h of vapor-liquid equilibrium and a pressure of 6 bar, GZ-50 natural gas-fired or biogas-fired.
This boiler plant will generate high-pressure steam to heat six fermentation chambers. It will also generate heat for production, as well as for central heating system, through a plate heat exchanger of a steam-water type (with a capacity of 2MW).
Twin-wall flues (stainless steel), 17 m AGL, are to be installed in new boilers.
The scope of work: design, materials delivery, installation.
Investor:
ZAKŁAD OCZYSZCZALNI ŚCIEKÓW CZAJKA
03-054 Warszawa
ul. Czajki 4/6
www.mpwik.com.pl